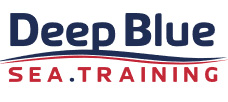 PWC - Personal Water Craft - 1 day proficiency
Jetski training Mallorca
Train with us for Personal Watercraft (jetski) proficiency and jetski instructor courses - with the best equipment and prices on the island.
All of our jetski course prices include the latest Seadoo skis and fuel, full safety kit and personal bouyancy aid.
We provide the one-day PWC (Personal Water Craft) proficiency certificate on successful completion of the course. You have the option to use our jetskis (2 students to each ski or go solo) or use your own jetski.
The syllabus includes handling at both low and high speed, launching and recovery of the jetski, short passage plans with position fixing and essential safety information, how to avoid collisions and stay safe at sea.
The price includes RYA Personal Watercraft book, and RYA PWC certificate (once completed).
For information about prices, go to our course booking page or contact us.