Start YACHTING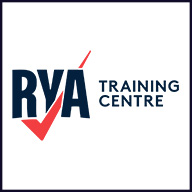 This two-day course is a great introduction to sailing for complete beginners. You will have lots of fun learning the basics of boat handling, experience steering a yacht, sail handling, rope-work and be taught safety on board. During your two days on one of our excellent sailing yachts there will also be plenty of time to relax in the sunshine, appreciate the stunning scenery and enjoy light lunches whilst anchored in a charming bay. To complete your first sailing experience you also have the option of one night sleeping onboard.
---
Competent Crew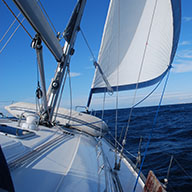 The five-day RYA Competent Crew sailing course aboard our ultra-modern and well-equipped Beneteau Oceanis 43 named Ellie Lauren is for beginners and those who would like to become an active crew member rather than just a passenger. You will spend a fun week gaining practical hands-on experience in general boat handling and safety on board which includes helming, mooring, man overboard drills, dropping anchor, handling sails and ropes and assisting in all the day-to-day routines. During your five days there will also be time to relax in the sunshine, appreciate the stunning scenery and enjoy time anchored in charming bays.
---
Day Skipper Sail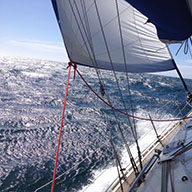 This Day Skipper sail-training course is for individuals with a little yachting experience and basic navigation and sailing skills that want to be able to take charge as skipper over short passages. During the five-day practical course you will be given full responsibility at the helm for the crew and navigation with the instructor on hand at all times to provide advice and encouragement and to ensure your safety. This practical course can be supplemented with the Day Skipper theory course either side of the practical week with 2 days classroom-based theory in navigation beforehand and afterwards. At the end of a successful course you may also be eligible for an International Certificate of Competence (ICC).
---
Coastal Skipper Sail Practical Course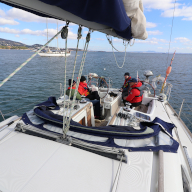 This five-day RYA Coastal Skipper sailing course is for advanced skippering techniques for yachtsmen and women with considerable knowledge of sailing and navigation that want to undertake coastal passages by day and night. This intensive practical course covers skippering passages in more challenging conditions and provides thorough tuition for passage planning, pilotage by day and night, boat handling, safety and emergency situations. Candidates will often work towards a Certificate of Competence.
---
Yachtmaster Coastal Sail Exam Preparation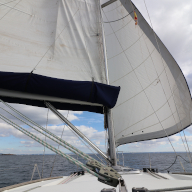 The RYA Yachtmaster™ Coastal Certificate of Competence is a highly regarded worldwide qualification proving the experience and competence of a skipper. Sufficient experience and sea time form the eligibility criteria for taking the Yachtmaster™ exam. Although no formal training is required the Yachtmaster Coastal sail exam preparation week provides five days practical boat handling and revision of the theory with all aspects of the examination organized.
---
Essential Navigation and Seamanship Theory Course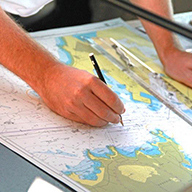 This two-day course offers a really good introduction to navigation and safety awareness for new or inexperienced skippers and crew, and is also for those simply wanting to refresh their skills for sailing, motor and powerboating. It can also be used to compliment the Powerboat (Level 2, Intermediate and Advanced), Start Yachting, Helmsman and Day Skipper courses.
---
Day Skipper Theory
This Day Skipper Theory course is a comprehensive introduction to sail or motor cruising for inexperienced skippers and equips you with sufficient knowledge to navigate within familiar waters by day. This can either be a stand-alone 5-day course, or 4-days when taken at the same time as a Day Skipper Sail or Motor practical course (see the Day Skipper Extra sections).