Powerboat Training - Powerboat Level 2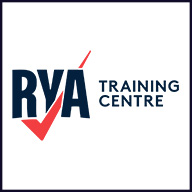 We provide group-training sessions (maximum of 3) or we can provide one-to-one tailored tuition for you on your own boat. The course comprises a theory component and lots of fun on the water practicing low-speed and close-quarters handling, man overboard recovery and an introduction to basic high-speed manoeuvers.
Our ribs are a robust Avon Adventure 620 with 6 jockey seats and a powerful yet economical 4-stroke Suzuki 140hp outboard, and our latest addition is a 7m Tiger rib with the latest generation ultra-quiet Suzuki 150hp outboard.
If you already have lots of experienced driving powerboats, speak to us about the one-day Powerboat Level 2 assessment.